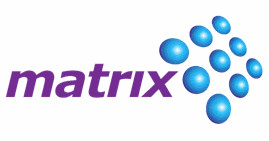 Matrix, which employs 6,300 IT professionals, is the leading information technology company in Israel. Matrix executes some of the largest IT projects in Israel. Matrix develops and implements leading technologies , software solutions and products, it provides infrastructure and consulting services, outsourcing, offshore, training and assimilation. It represents, and markets the world's leading software vendors. Among its customers matrix counts hundreds of the leading Israeli organizations and companies in the fields of industry, retail, banking and finances, telecom, defense, health, and the government/public sector.
Matrix's uniqueness is in its business vision and in its ability to adjust technologies and solutions to the customers needs; due to combining the IT horizontal services that give a solution to fully managing and implementing an IT project, services of the  sectors that supply the knowledge and the experience in the content world of the sectors and the business vision and the centers of excellence that give the experience and specialization of the applicative and the technical solutions.
Matrix is rated as the company that is best to work at within the field of software and integration, according to the BDI and Alljobs polls.
Matrix is traded at the Tel Aviv stock exchange in the TA-100 index and is also traded in the prestigious index of the big dividend-distributing companies – Tel-Div 20. The research companies (IDC and STKI) have been ranking Matrix in first place in the IT services field in Israel.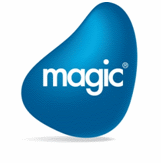 Magic Software Enterprises (NASDAQ: MGIC) empowers customers and partners around the globe with smarter technology that provides a multi-channel user experience of enterprise logic and data.
Our future-proof platforms provide a productive environment for streamlined development and deployment, and effective integration of core business applications, supporting scalable deployment on multiple channels, including on-premise, Web (HTML5), rich Internet,mobile, and SaaS. Using a fresh metadata-driven approach and forward-looking expertise, we deliver products and services that can be deployed with minimal effort, while making the best use of existing assets.
We draw on 30 years of experience, millions of installations worldwide, and strategic alliances with global IT leaders, including IBM, Microsoft, Oracle, Salesforce.com, and SAP, to enable our customers to seamlessly adopt new technologies and maximize business opportunities.
With a presence in more than 50 countries, including 14 regional offices, we collaborate closely with our customers and thousands ofbusiness partners to accelerate their business performance.
Sapiens is a global provider of innovative software solutions for the financial services industry, with focus on insurance. We offer core end-to-end software solutions for the Life & Pension, Non-life General Insurance / Property & Casualty, and Reinsurance markets.
Software: Award winning packaged solutions for all insurance key business challenges
Delivery: 30 years of field-proven project delivery of core system solutions
Global: 700+ insurance and technology domain experts provide bandwidth of global professional services
Technology: Modern technology, SOA based architecture
" Insurance Software Solutions for All Lines of Business"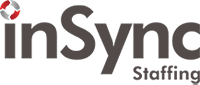 inSync is a U.S. based full-service provider of consulting and staffing solutions for IT, engineering and other professional staff (i.e. accounting and finance, administrative, customer service, healthcare, human resources, manufacturing, marketing/sales, and operations). InSync currently supports more than 30 VMS program customers with employees in over 40 states.
inSync Staffing's management team recognized the inevitable changes to the staffing industry being brought about by technology and the growing trend of Fortune 1000 corporations to outsource management of their contingent workforces to meet compliance and cost control goals. Rather than swim upstream against the changes, InSync Staffing has embraced MSP and VMS programs as our customers, not competitors. We have structured inSync Staffing as a recruiting and customer service organization, unlike traditional staffing companies who sell directly to the end client. inSync delivery model allows us to concentrate our resources on how to best supply candidates in a very competitive MSP/VMS program environment.
inSync's Philosophy is:
• Built around recognizing your program management team as our customer, not a competitor or a gatekeeper to work around.
• To be focused on recruiting for programs and not managing them, so we have no conflicts of interest with you — our customer.
• To be as operationally efficient as possible to provide cost savings to our customers while running a sustainable business.